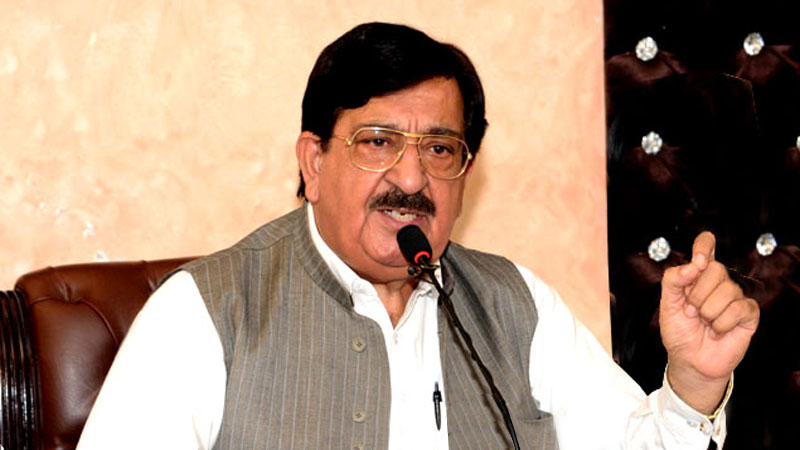 PAT Secretary General Khurram Nawaz Gandapur has strongly condemned the killing of 22-year-old Osama Nadeem as a result of police firing in Islamabad. He said the departments whose core job is to protect the masses are taking citizens' lives with impunity. He said that the decision to hold a judicial inquiry into the heart-rending incident is the right thing, adding that the responsibility should be fixed and those responsible for the cold-blooded murder should be brought to justice. He said the judicial commissions were set up to investigate Model Town and Sahiwal tragedies but no result came out of them.
Khurram Nawaz Gandapur said that the FIR of such incidents is registered to douse the anger of parents and angry people but later on, police start thinking of schemes to save the skins of their comrades, an enterprise in which they often succeed, stating that Sahiwal and Model Town tragedies are their living examples. He said the lack of accountability has emboldened the rogue elements in the police to take innocent lives. He said unless this anti-people system is reviewed, the people will continue to die at the hands of the criminals wearing police uniforms.
PAT Secretary General said that it is important that the police officials responsible for the killings of people are given exemplary punishment to deter rogue behavior. He said that the incidents of "police gardi" are increasing across the country.
Khurram Nawaz Gandapur said that police stations are the place of refuge, and the hub of peace, and justice for the people, whereas they are symbols of terror, injustice, and barbarism in the land of the pure. He said that the incidents like Model Town and Sahiwal tragedies and the killing of a youth in Islamabad are driving the wedge between the people and the government. He said that there is a dire need to stop the incidents of the abuse of power.